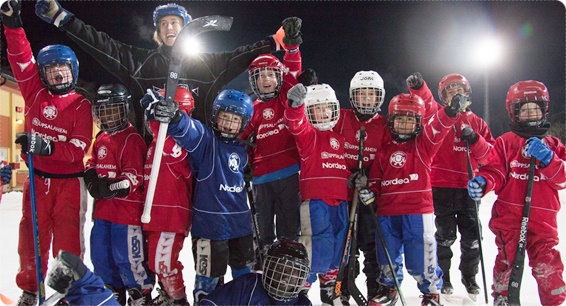 BandyKul is a bandy and skating school in an joint effort between the bandy clubs Sirius, UNIK, Uppsala BOIS och Danmarks IF
BandyKul is the largest and best bandy school in Sweden and is available for Boys and Girls from 5/6 to 9 years of age…
Focus is on skating and having fun but of course we will also play a lot of bandy.
Unik Wed. 16.00-17.00 Field 1 och 2 + Sat. 09.30-10.30 F-klass + 2:a klass, 10.45-11.45 1:a klass+girls klass 1-3 Stud. field 1
Sirius Wed. 16.15-17.15 Recoverhallen
BoIS/Danmark Tue. 16.15-17.15 Stud. field 2 + Sat. 09.30-10.30 Stud. field 2
Uppsala BoIS Tjejer Sat. Stud. bana 2 09.30-10.30
Please don´t miss the Bandy Bus
Tuesdays and Wednesdays the bus fetches children at listed schools and bring them to the skating grounds. Our leaders meet the children by the bus at Studan/Relitahallen. Find more information at the link  "Bandy Bus". Please note that children must be collected at skating ground after the training.